Alright guys! It's the moment you have all been waiting for!! I know you saw these hotties on my Instagram and Facebook page. And to answer your question....yes these people are real and they really do make people this hot in real life!
The White Sands National Monument needs to be on everyone's bucket list is it isn't already. It has the most beautiful sunsets I have ever seen in my life and they're 360 degree sunsets. The sand is amazing and feels like moon sand because the sand is actually made of crushed gypsum! The sand was cool to the touch even though it was hot as balls in New Mexico. While we were shooting they were actually testing rovers for Mars because it's the closest to Mars' sand in the entire world. The White Sands has 180 species of animals that only habitate at White Sands. Okay...now that this sounds like a third grader's history report...let's look at some hotties!!
The Styling team ( 3 Sisters El Paso ) did such an amazing job putting all the details together! It looks like a wedding right out of Urban Outfitters or something!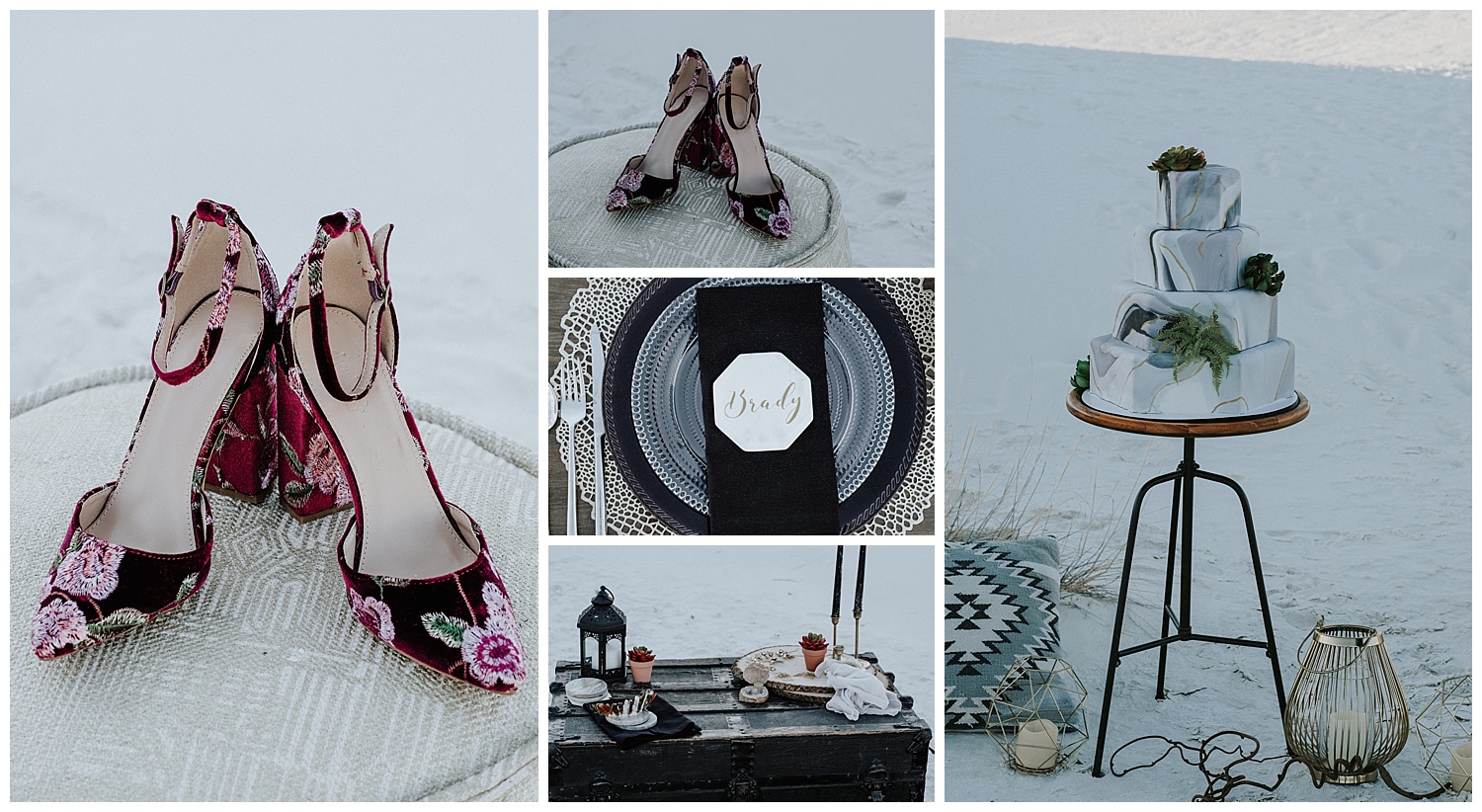 Chelsea is probably one of the most beautiful people I have ever seen and Cody ain't so bad either!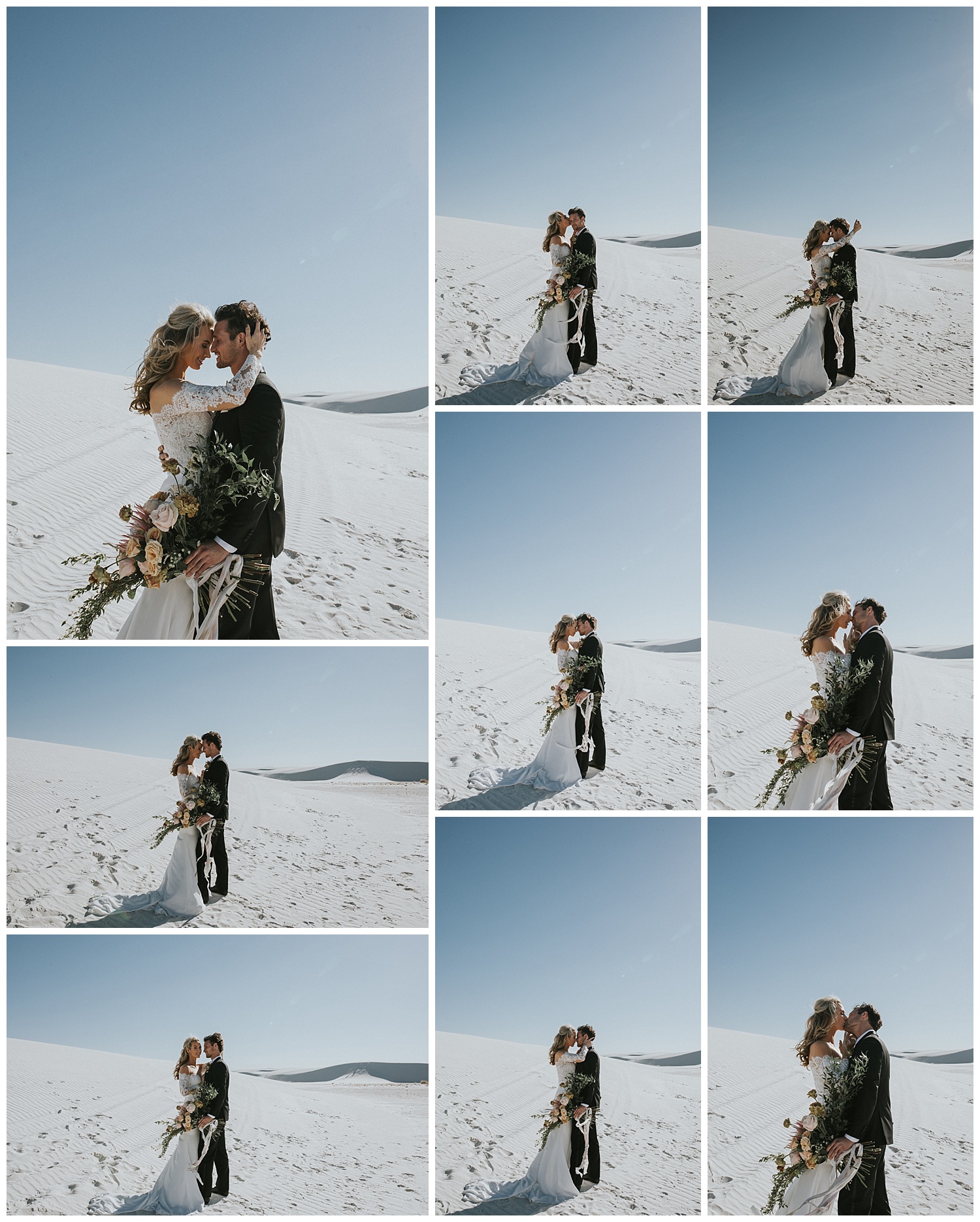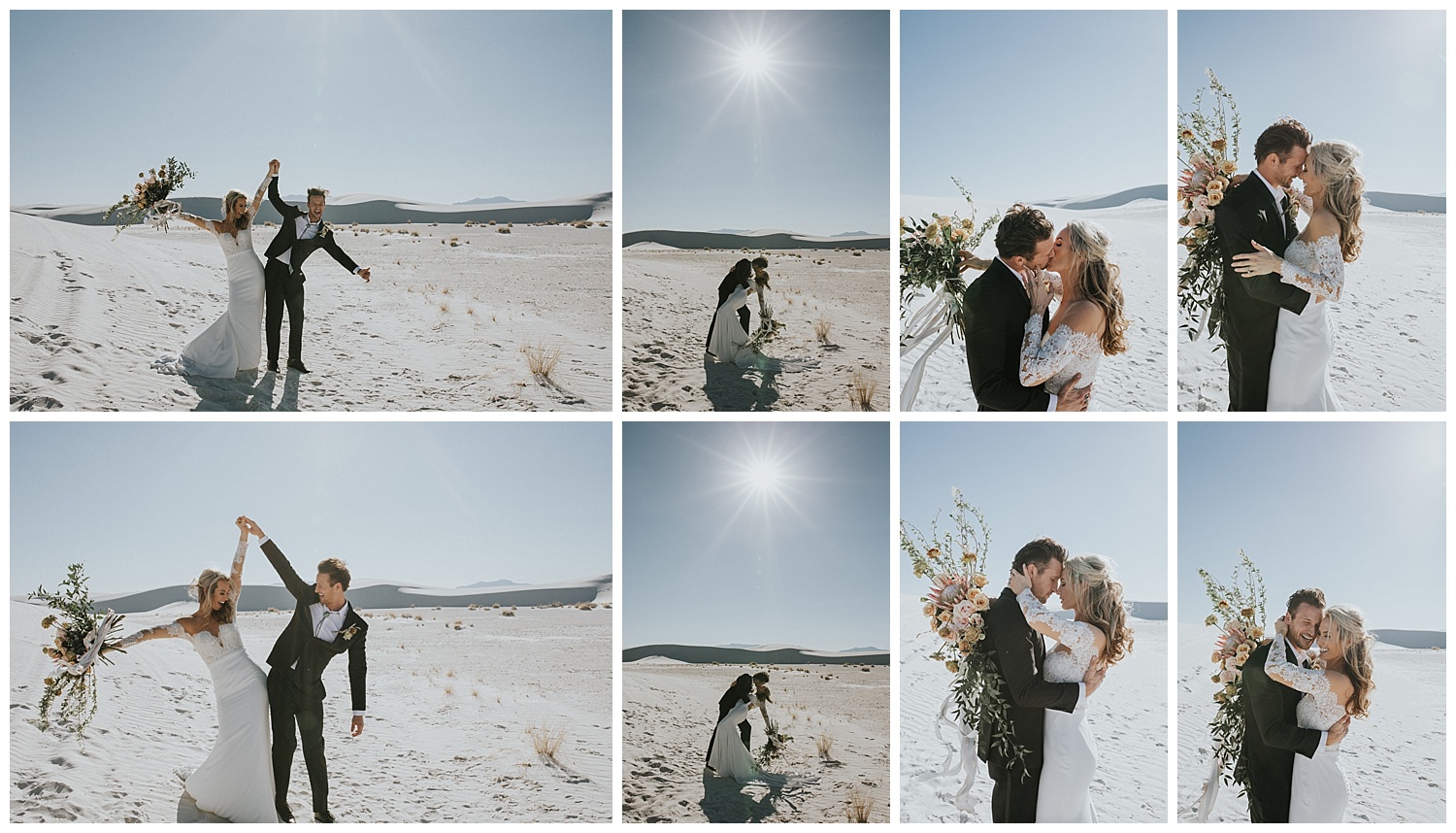 Sooooo like anyone else think they should get married for real?
Vendors:
Host: Andrea Godfrey Photography | Andrea Godfrey | @andreagodfreyphotography
Host: Stephanie Wood Photography | Stephanie Wood | @stephwoodphoto
Venue: White Sands National Monument
HMUA: Makeup by Brenda | Brenda Tarango | @tarangobrenda
Calligraphy Agates: Kayla Mcmullen | @wildivoryandco
Gold Ear Cuff + Gold Earrings + Gold Floral Hairpieces: Lietofiore | @lietofiore
Quartz Headpieces: JUDYandMADELEINE | @judyandmadeleine
Model: Chelsea Hunter | @hunter_chelsea
Model: Cody Burns | @ryancodyburns
Geode Ring Box: Naked Gem Studios | @nakedgemstudios
Florist: Kern Place Florist | @kernplaceflorist
Furniture Rentals/Styling: 3 Sisters El Paso | @threesistersep
Cake: Chantilly | @chantillyep
Gown Boutique: Ella Blu | @ellabluep
Long Sleeve Lace Gown Designer: Pronovias | @pronovias
Flowy Cap Sleeve Gown Designer: Maggie Sottero | @maggiesotterodesigns